21+ Years of Service
Beene Services, LLC is proud to offer commercial and residential plumbing services in the Tulsa metro area for over 21 years.
Tulsa 50
Beene Services, LLC has been awarded ny the Tulsa 50 list recognizing fast-growing companies in the Tulsa Area.
Service Area
Beene Services, LLC is proud to offer commercial and residential plumbing services in the Tulsa metro area including Broken Arrow, Sapulpa, Sand Springs & Coweta, OK.
Our History
Find out how we grew to one of Tulsa's top plumbing service providers!
We started this venture in March of 1997 with a vision of growing into a full residential and commercial plumbing company. We have since added residential and commercial service, excavation, welding, road boring, and snow removal to the scopes of services that we have to offer.
We are a team-oriented company that works together for you, our valued customer, to provide you with complete satisfaction on all projects that we may have the opportunity to be a part of.
We perform most of our work throughout Oklahoma as well as other states. We are happy to travel to service our customers.
Our professional Tulsa Plumbers are here to help or for a free estimate please feel free to contact us.
Thank you for your interest in our Tulsa Plumbing Services.
General Manager – Ricky Beene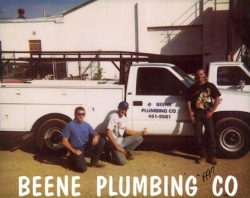 References
Read Some of our client references, and learn about their experiences working with us.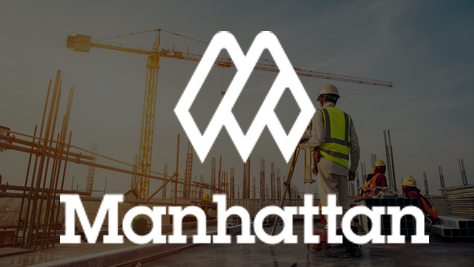 MANHATTAN CONSTRUCTION COMPANY
Reference Project: Greenarch Apartments
To Whom It May Concern,
Beene Plumbing has been active on the Greenarch Apartments (90,000 SF mixed
used living facility) for nearly four months. During their time Manhattan
Construction (CM on the project) has observed an excellent work ethic and
willingness to put the needs of the project before their own. There have multiple
occasions where there were "grey areas" in scope and Beene has stepped up to the
plate and helped in whatever way they could. They have also been very
accommodating to the other mechanical and electrical trades. Because of the
willingness to be a team player and quality workmanship I give my full approval of
Beene Plumbing.
Please feel free to call with any questions or comments concerning the above items.
My direct line is (918) 878:3378.
Respectfully,
Manhattan Construction Company
Levi Frost
Project Manager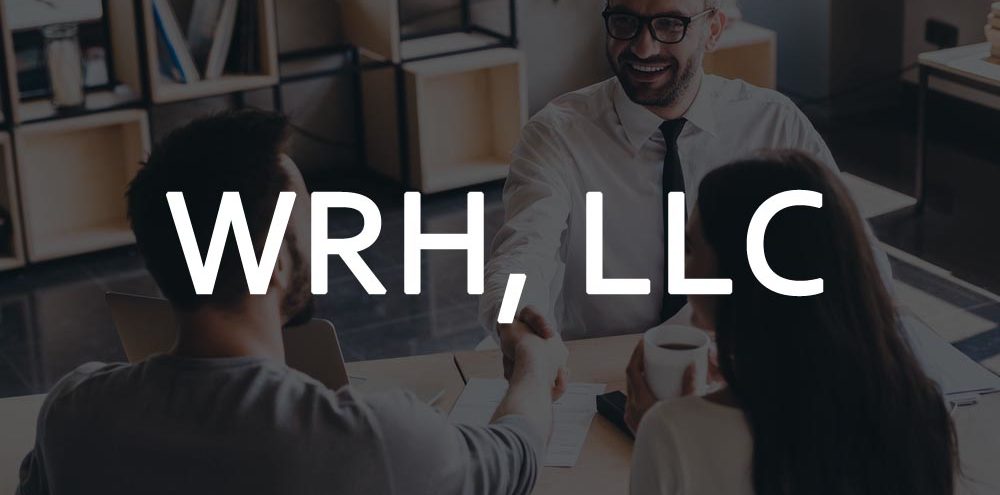 WRH, LLC
My relationship with the founder of Beene Plumbing started years ago when Rick was employed by a local contractor and just getting started in the trade. I knew that he would be successful in his endeavors because of work ethic and attitude.
Over the last few years it has been my privilege to know and work with the staff of Beene Plumbing. They have worked with us on numerous projects including upscale homes, major residential and commercial remodels and repairs, and the fast track restoration of a local restaurant after a major fire.
The staff is always courteous and punctual, eager to please, and always looking for ways to cut costs that would not jeopardize the project. Their office staff is very helpful and their billing is accurate and timely. Their approach to warrantee work is always timely and professional, even when it is not their problem, and they are willing to go the extra mile to explain and train the owners so that the problem does not reoccur.
I look forward to working with Beene Plumbing and would recommend them to any and all who desire quality and professional work, as their workmanship is surpassed only by their integrity.
Sincerely,
William R. Harn President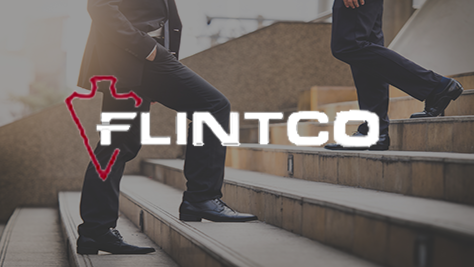 FLINTCO Constructive Solutions
Flintco has worked with Beene Plumbing for the past sixteen months on the $16,000,000 3-story, 198-unit Town Village Tulsa senior retirement center located at 8222 S. Yale Ave., Tulsa, OK. The building is slightly over 230,000 SF. In addition to each unit having its own full kitchen and one or two bathrooms, the project also contained a circulating hot water system, and a commercial kitchen.
Flintco was very pleased with Beene Plumbing's workmanship and their ability to work with the other trades. In addition, Beene was able to maintain an aggressive schedule through bad weather and numerous Owner-generated changes.
As Project Manager, I found Beene Plumbing to be eager to please, conscientious with its paper work, and conservative in their monthly billings. I was also quite pleased with the timeliness in which Beene Plumbing completed their project closeout documentation, as-built drawings, and warranties.
I am happy to recommend Beene Plumbing for any future work, and I would welcome the opportunity to work with them again. Please feel free to call with any questions.
Respectfully,
FLINTCO, INC.
Darrel Kent
Project Manager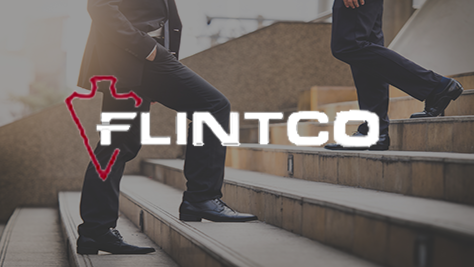 FLINTCO Constructive Solutions
Dear Ricky:
I want to take this opportunity to thank you and your company for your efforts in the successful completion of the Redeemer Church Classroom and Sanctuary Addition.
When constructing a new building, tying into an existing structure, utilizing existing and new utilities, there are details that require coordination between all trades. Your efforts and the help from your field employees created an environment that allowed thorough detailing and coordination to insure a continuous and error free completion of this structure.
Congratulations for completing this project on time, with no lost time accidents and a zero punch list.
Jeffry R. Smith
Senior Project Manager
Flintco Incorporated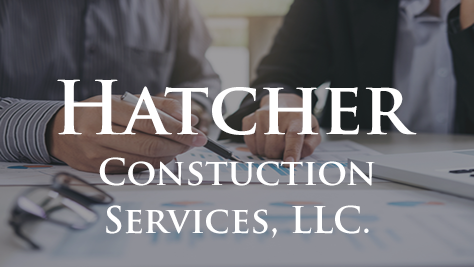 Hatcher Construction Services, LLC
To Whom It May Concern:
HCS has had Beene Plumbing as a subcontractor on six different projects ranging from $26,000 to over $38,000 in contract amounts.
Beene has completed all six projects in a very satisfactory manner and is very responsive to the project's budget, time and quality requirements. We are appreciative of any subcontractor who can complete their work in the time allowed with as little delay as possible.
If you have any questions or need any additional information, please do not hesitate to contact me.
Sincerely,
Kerri R. Brooks
Project Manager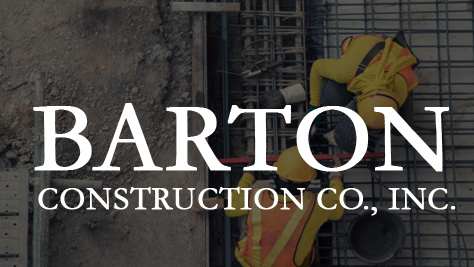 Barton Construction Co. Inc.
To Whom It May Concern
Barton Construction has worked with Beene Plumbing over the past 7 months at Woodland Hills Church of Christ. Beene Plumbing was very helpful in locating existing sewer lines and very responsive in meeting schedules.
Based on initial observations, I recommend Beene Plumbing to Hubert Adkins for plumbing the new Boynton Gymnasium. Mr. Adkins reported that Beene did a fine job for them.
We will continue to use Beene Plumbing when the opportunity arises and we wish them well during 2004 and future years.
Respectfully,
Arthur A. Paul
Vice President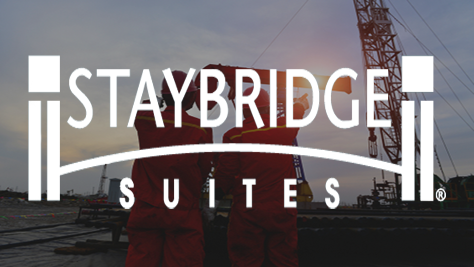 Staybridge Suites by Holiday Inn
This is a letter of recommendation for Beene Plumbing. Beene Plumbing has been our plumbing and Unities Company of choice for the last five of our new construction hotel properties, between me and my family.
Beene Plumbing has shown complete professionalism and skillful work, in all of their tasks, throughout our five year business relationship.
Rick Beene and his employees have always taken care of our concerns months after they obligation were completed on any of our projects.
I would recommend this company for any of my future projects.
Sincerely,
R.P. Patel
President 
Woodland Park Hospitality, Inc.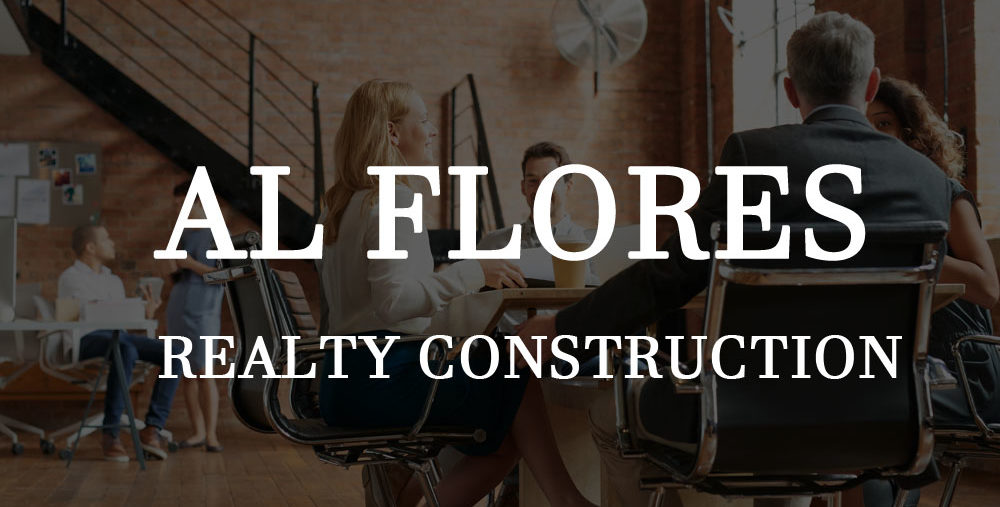 Al Flores Realty Construction
Beene plumbing is one of the best companies we have worked with not just in plumbing, but in every facet of construction. Beene has worked on a residential project in Wagoner, a supermarket, El Supermercadito, in Tulsa and are currently working on two more residential projects with us. Every single person at Beene Plumbing is honest, knowledgeable, helpful, a professional in the true sense of the word, and has a work ethic matched by not many. We feel very honored and fortunate to have worked and continue working with them.
We would recommend Beene Plumbing for any future work with any company, and we personally will continue to work with them on every project that we do because not only are they are colleagues. We consider them our friends.
Sincerely,
Luis Flores
Project Manager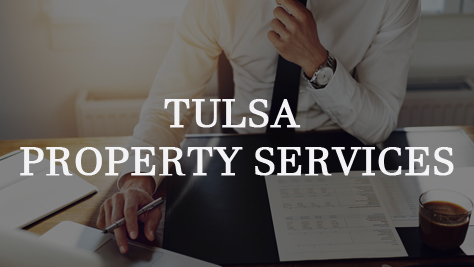 Tulsa Property Services
I Just wanted to write you a quick note of thanks.
You and your team have done great work for me this year.  From snaking a drain with no notice at Andolini's on a Friday night to plumbing the new locker room and break room at the factory in far Eastern Iowa, you guys have really come through.
My only regret is that I didn't get a picture of you personally digging that ditch in Bettendorf.
Anyway, it's a real pleasure to work with Beene Plumbing, and I look forward to our continued relationship.
Jeff Hughes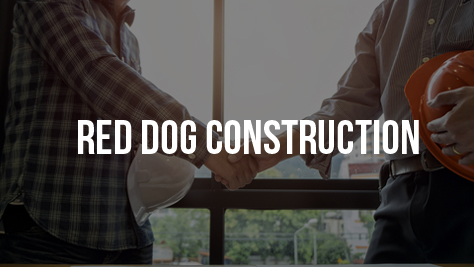 Red Dog Construction
To Whom it may concern:
My relationship with Beene Services started towards the end of one of my Sonic Drive-In projects two years ago.  We were having issues with the previous subcontractor not fulfilling their work and Beene came in and really knocked it out of the park.  Their ability to mobilize quickly ensured the project finished on time.  Up until then I had not heard of them, but glad I got introduced.
Doug Benson and team has always been professional, performed great work and are willing to go the extra mile on every job they've done for me.  They have worked with Red Dog Construction on numerous projects, bid-to-build and design build and have worked for many friends and family on their residential needs.
I look forward to working with Beene Services again and would recommend them for all commercial and residential plumbing needs.
Sincerely,
Brad Webb
Project Manager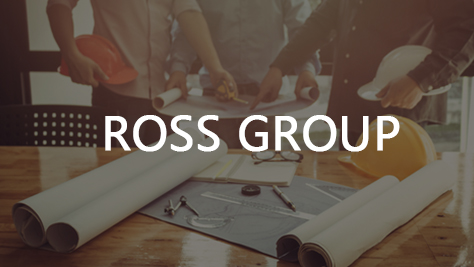 Ross Group
To Whom it may concern:
Ross Group has teamed with Beene Services on the Wyndham Dining Room Renovation and Fitness Center
Addition projects. During these projects they have shown consistent professionalism and dedication to the
projects. They have conducted their business with clear communication and a willingness to go above and
beyond to complete the projects. It is because of their professionalism, dedication and commitment to their
work that we will continue to look to Beene on future projects.
Sincerely,
Justin Schroeder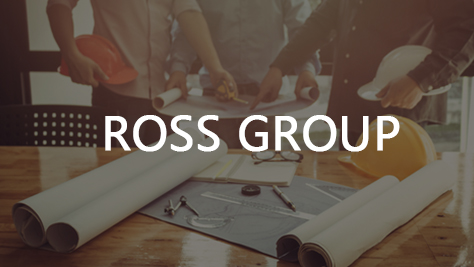 Associated Builders & Contractors, Inc.
January 25, 2001
To Whom It May Concern:
Beene Plumbing Company is a plumbing contractor licensed in the state of Oklahoma.  The firm is a member in good standing of Associated Builders and Contractors of Oklahoma.  Beene Plumbing owners and employees participate in management and safety education and training offered by our association.
Beene Plumbing Company operates with a high level of professionalism and integrity.  We feel that any company or customer would be fortunate to work with Beene Plumbing Company.
If you require additional information, please contact our offices.
Carl B. Williams
Executive Director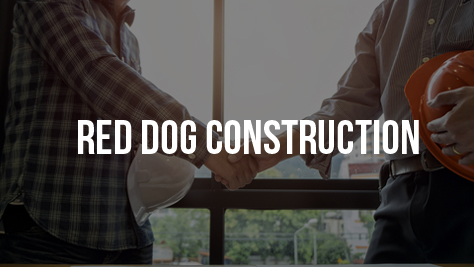 Carrico Construction Company, Inc.
December 30, 2003
To Whom It May Concern:
Carrico Construction Co., Inc. has worked with Beene Plumbing this past year and provided plumbing services for the Staybridge Suites Hotel we built in Tulsa.
We were satisfied with Beene Plumbing's quality workmanship and found Mr. Beene to be honest, sincere and eager to complete our project according to the Project Completion Schedule established for this project.
We would highly recommend Beene Plumbing for future work and would welcome the opportunity to work with them again.
Sincerely,
James O. Carrico – President
Carrico Construction Company, Inc.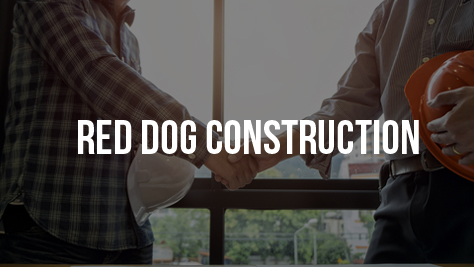 Cowen Construction
October 24, 2006
RE: MFB 31 SI & Gamete Letter of Commendation
Mr. Benson
I would just like to say it was a pleasure working with Beene Plumbing on the above referenced project. I appreciate the professionalism that all of the staff in your organization had to meet quality control, safety, and schedules. I will enjoy working with Beene plumbing in the future.
Good Job!
Sincerely,
COWEN CONSTRUCTION
Adam Turner
Project Coordinator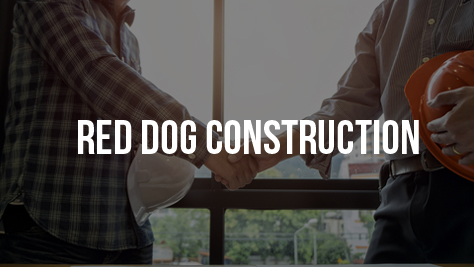 Horizon General Contractors, Inc.
February 27, 2018
Beene Services
10007 E. 59th Street
Tulsa, OK 74146
RE: Letter Of Reference
Horizon General Contractors has been using Benne Services on our four projects ranging from $42,000 to $67,000. Beene Services has completed all four projects in a very satisfactory manner. We will continue to use Beene Plumbing Services when the opportunity arises. Please feel free to call with any questions or additional information as needed.
Sincerely,
Terrie McDade
Horizon General Contractors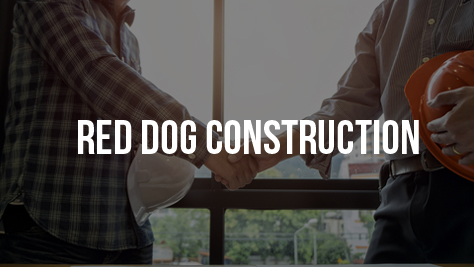 Midland Resources
January 23, 2001
To whom it may concern,
We have been requested to provide information regarding our experience with Beene Plumbing Company, Tulsa.
Please be advised that we have used 'Beene' for several commercial and industrial piping projects during the last four (4) years and found their services to be not only satisfactory but unusual as it is in these times, a pleasant experience.
All billings were as agreed and we found NO discrepancies within the invoices. We have been impressed with the quality of the personnel provided on the projects. The mechanics and their service trucks were clean and neat, and they cleaned up behind themselves.
We anticipate continued ventures with them in the future. If we may be of further assistance, please advise.
Regards
Wm McCalister P.E.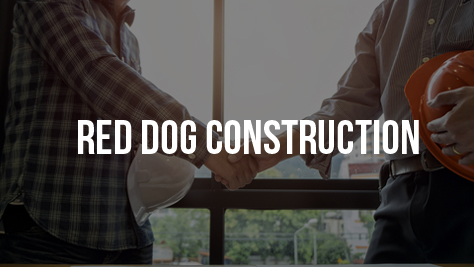 Oklahoma Business Monthly
December 5, 2000
Dear Tulsa 50 Winner
Congratulations on being included in the Tulsa 50 list recognizing fast-growing companies in the Tulsa area. Oklahoma Business Monthly is proud to honor your business achievements and success!
Included in this folder you will find information from our Tulsa 50 sponsors which they have designated specifically for Tulsa 50 winners. We have also enclosed your photograph taken at the Tulsa 50 ceremony, a special subscription offer and a copy of our December issue with Tulsa 50 coverage.
As a successful Tulsa entrepreneur, you are probably aware that Oklahoma Business Monthly is Oklahoma's only state-wide business magazine. Distribution is primarily through direct mail targeted to business owners, CEO's and top management of companies with $1 million + in revenue, as well as a growing paid subscriber list.
Oklahoma Business Monthly is dedicated to providing our readers with in-depth coverage of interesting business stories from around the state, as well as profiles of successful business people and their companies, and much more.
If you would be interested in receiving further information about our magazine, and how you can advertise your fast-growing company to business decision-makers throughout the state, please do not hesitate to call.
Once again, congratulations!
Sincerely,
Brent Lollis
Tulsa Sales Manager
Beene Services is proud to have such an amazing team of employees!